Finale Maxx Light
.177 cal.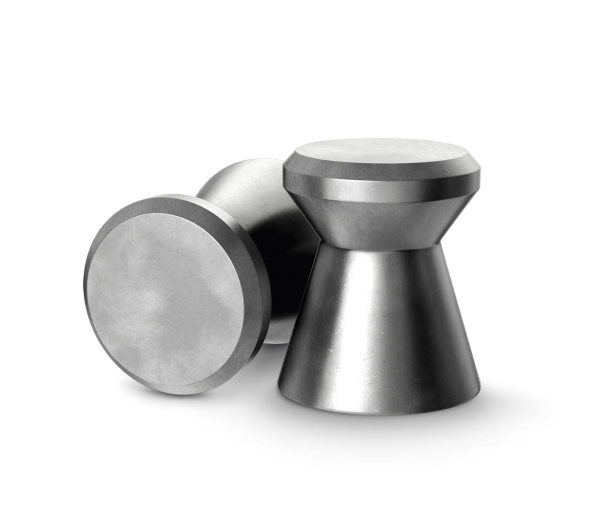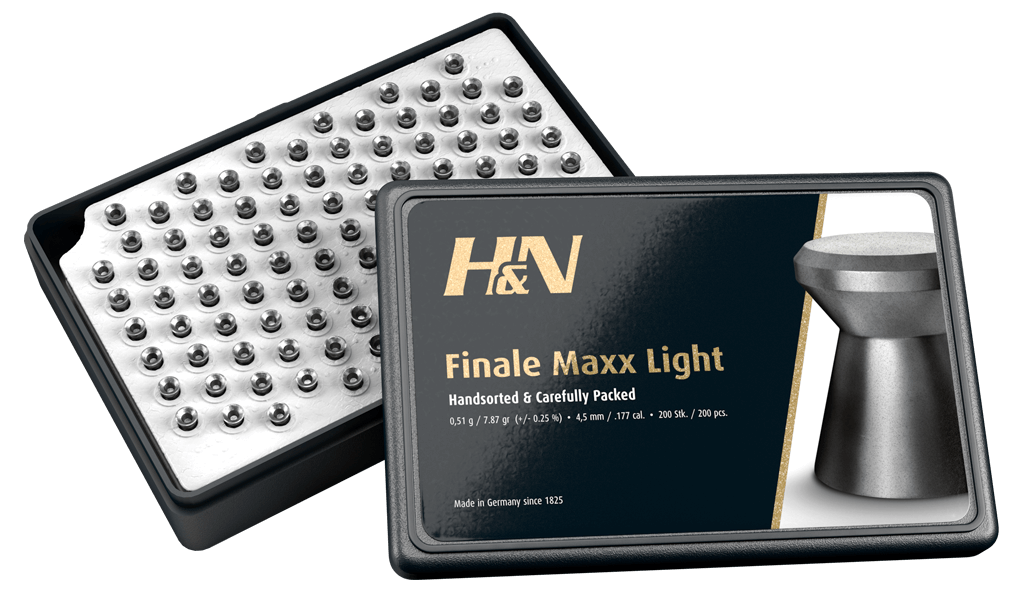 The top air gun pellet for competition use
Finale Maxx sets new standards in terms of accuracy at 10m ISSF shooting events. Each production batch is tested at a 10 m indoor range. 40 shots have to achieve a shot group of max 7 mm diameter with an average score of 10.7 or better. Weight tolerances are reduced to max +/- 0.25%. Hand sorted and carefully inspected before packing. Variants in weight and head-size (4.49mm, 4.50mm) available.
Product details
Finale Maxx Light
Min. muzzle energy
5.5 ft.lbs
Ammunition Test
A series that matches the air rifle can certainly obtain a hole diameter of just 5mm at 10 meters after 10 shot – with a fixed barrel. In order to be able to maintain the "10" reliably with rifles in particular, you should have a test carried out with a fixed barrel at a shooting range.
Each air rifle has a slightly different barrel and pressure build-up. Having the air rifle checked by a specialist is definitely worth it!