Grizzly
.25 cal.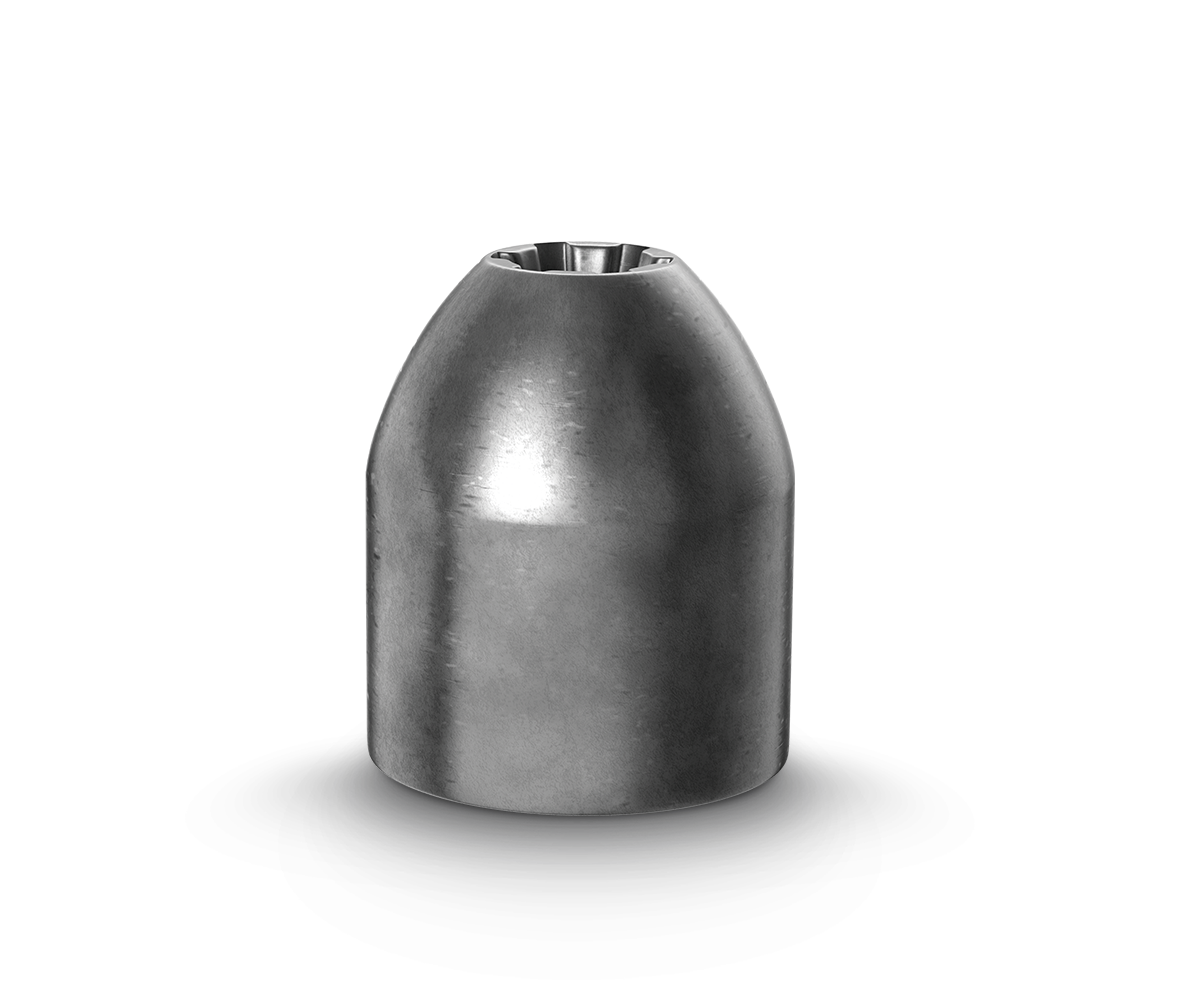 Heavy hunting bullet
These heavy hunting bullets, made especially for powerful air rifles, feature a star-shaped hollow point for ideal mushrooming (165 percent of caliber) and the highest energy transfer in game. The hollow base offers superior sealing and optimal energy utilization.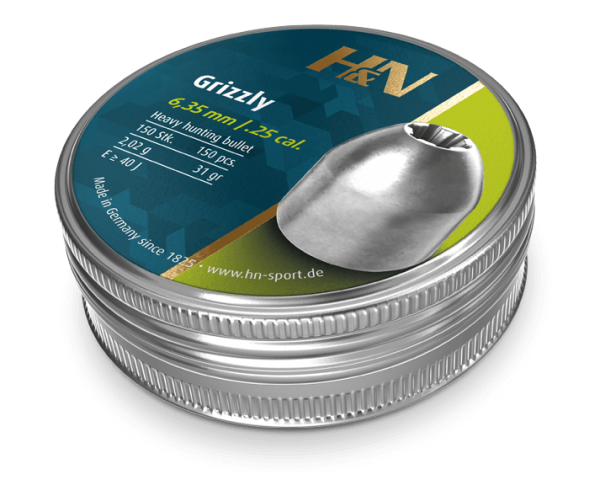 Product details
Grizzly
Min. muzzle energy
29.5 ft.lbs
Hunting use

Medium Game
Racoon
Hare
Fox
Prairie Dog
etc.

Medium Bird Game
Duck
Goose
Pheasant
Black grouse
etc.
Ballistics Calculator
This tool calculates the ballistic curve, the velocity and the kinetic energy of an airgun pellet depending on the distance.
Enter your weapon's characteristics.
or
Sight hight
inch
Skip
0.5
1.0
1.5
2.0
2.5
3.0
3.5
4.0
Calculate
i
Close
0 yds
10 yds
20 yds
30 yds
40 yds
50 yds
60 yds
70 yds
80 yds
90 yds
100 yds
Close
Zero range
If the sight of a gun is set in a way that the intended target is hit at a fixed range. ("zero range").
Energy
The kinetic energy of an air gun pellet depends on the mass and the instantaneous velocity of the pellet.
Velocity
The muzzle velocity depends on two factors: The muzzle energy of the weapon and the mass of the air gun pellet. The ballistic coefficient (BC) describes the drag deceleration of the air gun pellet. This deceleration depends on the shape, mass, and cross-sectional area of the pellet.
Ballistic curve
The ballistic curve of an air gun pellet describes the trajectory of the pellet after it leaves the barrel. The trajectory depends on many factors: muzzle velocity, firing angle, mass of the pellet, gravity, and air resistance.
Test with ballistic soap
Samyang Sumatra in 6,35mm/.25 (100 J / 74 ft/lbs)
Expansion

Depth of penetration
14.5 cm
5.71 Inch
Velocity
320 m/s
1050 fps