Finale Match Light
.177 cal.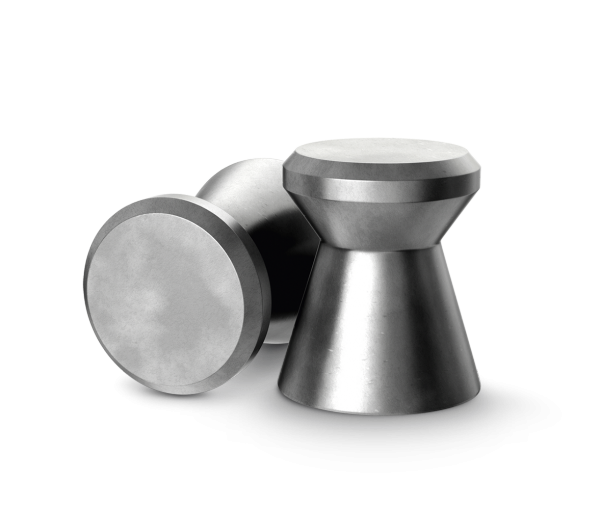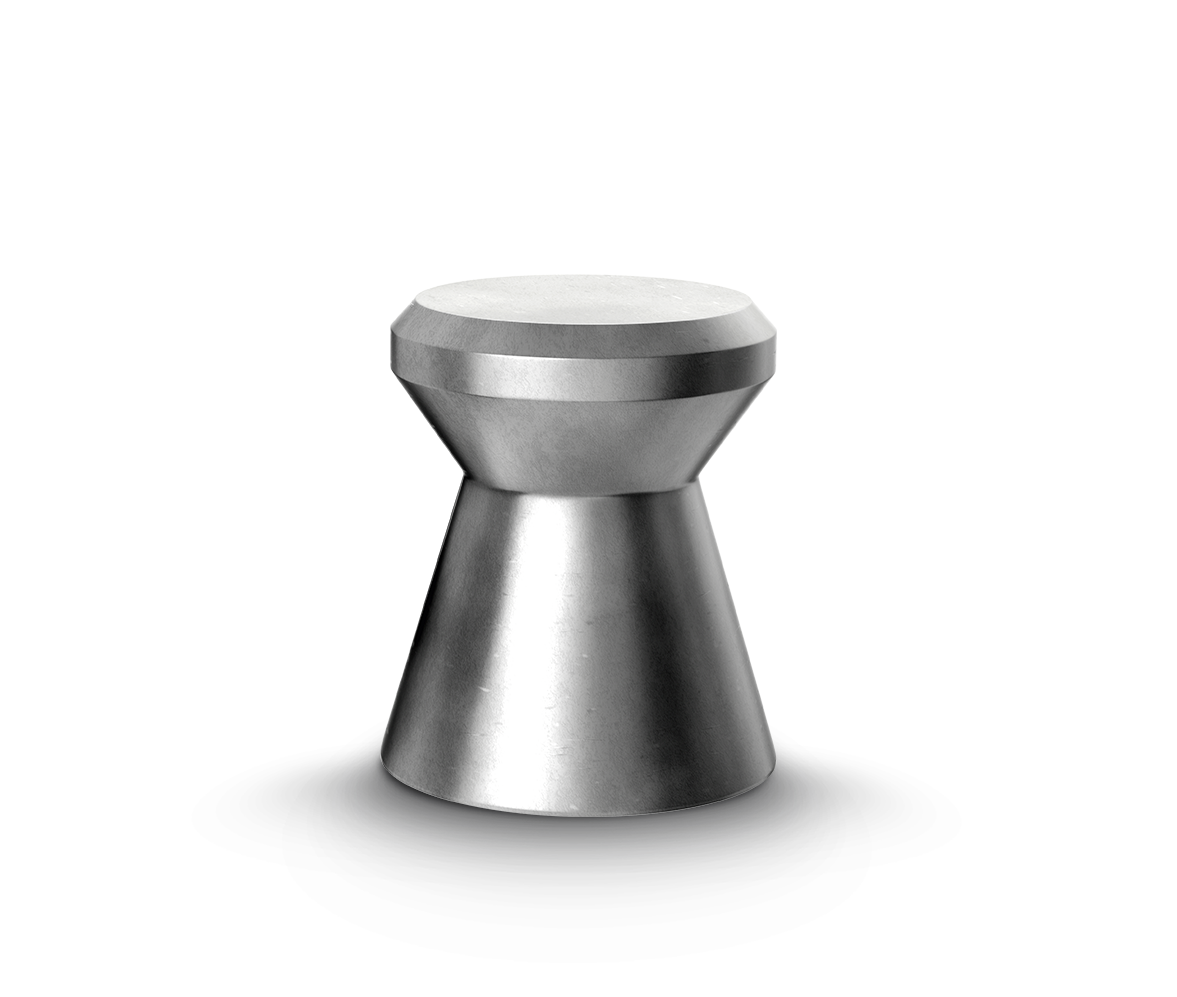 The top product for competition use
The top product for competition use. The one Olympic winners and world champions rely on. Maximum possible accuracy with maximum dimensional and weight accuracy. Tightest shot groups, clean-cut bullet holes. Minimum lead fouling and consistent shot spreads thanks to special Match alloy. Hand sorted. Head sizes available: 4.49–4.50. Smooth.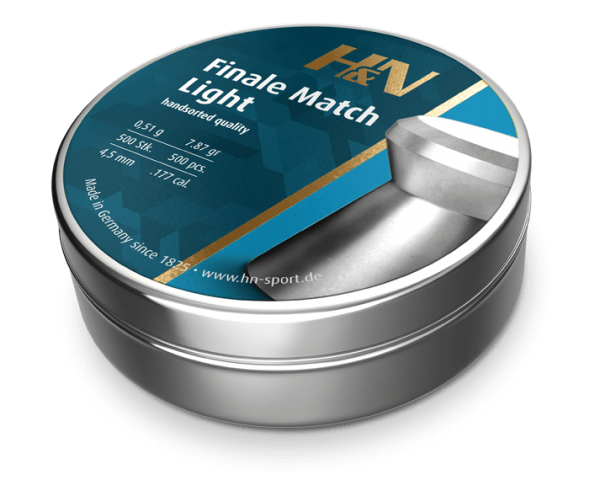 Product details
Finale Match Light
Min. muzzle energy
5.5 ft.lbs
Ammunition Test
A series that matches the air rifle can certainly obtain a hole diameter of just 5mm at 10 meters after 10 shot – with a fixed barrel. In order to be able to maintain the "10" reliably with rifles in particular, you should have a test carried out with a fixed barrel at a shooting range.
Each air rifle has a slightly different barrel and pressure build-up. Having the air rifle checked by a specialist is definitely worth it!